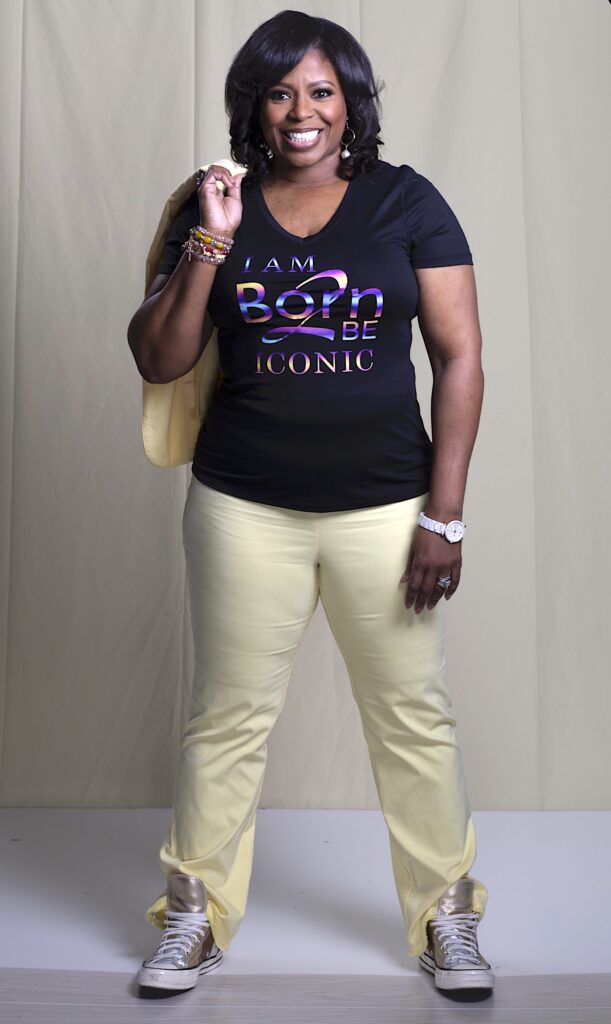 Benita Bellamy Kelley is a Marketing and Public Relations executive with over 25 years of experience in the arts and entertainment.
She is the founder and CEO of The Bellamy Group launched in 2008 to fill a void in the marketing and promotions sphere that focused on independent music artists of all genres, authors, and faith-based and non-profit organizations. Only a few companies in the United States offer full-service marketing, promotions, and publicity like The Bellamy Group. It's a firm with out-of-the-box creativity, executed with excellence and integrity, to empower and serve each client with a personal touch.
Benita has managed marketing and publicity campaigns for Dove Award nominee and cross-over sensations Mali Music, Dawkins & Dawkins, Trinitee 5:7 and Livre', Enon Music Group, Grammy and Stellar Award-winning Twinkie Clark, multiple award-winner Brian Courtney Wilson, and the legendary Queen of Disco Gloria Gaynor.
The Bellamy Group has also provided marketing and publicity services for OWN Network/Lionsgate TV's hit TV series GREENLEAF music soundtrack (2020 Stellar Award-winner and NAACP Image Award nomination), Verizon's How Sweet The Sound Choir Competition, The American Heart Association Most Powerful Voices Competition, the God Belongs In My City National Prayer Walk, and The National Convention of Gospel Choirs and Choruses. Not limiting the company to just music and ministry, The Bellamy Group has represented authors – Bishop George Bloomer, Dr. Charley Hames, Jr., Regina Howard, Delmar Lawrence, and platinum selling, Stellar Award Hall of Fame Inductee Ben Tankard. The Bellamy Group has also contributed their innovative publicity services to actors Bre'ly Evans (The Man In 3B, Sparkle, Just Wright) and Kel Mitchell (Kenan & Kel, All That, Good Burger).
Benita spent five years with EMI Gospel as Marketing Manager working with Stellar and Grammy Award-winning artists Smokie Norful, CeCe Winans and The Blind Boys of Alabama, Donald Lawrence and the Tri-City Singers, Bishop T.D. Jakes and the Potter's House Choir, Aaron Neville, Darwin Hobbs, and many others. She was Marketing and Publications Manager for Imagination Stage Performing Arts Center in Bethesda, MD and Label Manager for Sanctuary Records Group Reggae and Catalog division (Steel Pulse, Luciano, the late Gregory Isaacs). Benita also spent two years as VP of Marketing & Promotions at Light Records/eOne. That artist roster included Shirley Caesar, J.J. Hairston & Youthful Praise, RiZen, Bishop Paul Morton, Zie'l, Coko, Evelyn Turrentine-Agee, and Judith Christie-McAllister.
Benita currently serves as Vice President/Chief Marketing Officer of The Gospel Industry Network and is on the Board of Directors & VP of The United International Arts Expo, Limited of Barbados. She is an active member of The National Academy of Recording Arts and Sciences (Grammys), National Association of Black Female Executives In Music & Entertainment (NABFEME), SAGMA (The Stellar Awards), The Gospel Music Association (GMA-Dove Awards) and serves on the GMA Diversity Committee.
Benita &
The Bellamy Group have received numerous awards.
Wife
Mom
Author
Entrepreneur
Mentor
Radio Personality
Creative
Pianist
Benita Bellamy is a 54-year-old Marketing and Publicity Executive from Elizabethton, Tennessee. As the CEO and founder of The Bellamy Group (Nashville, TN), she steers projects and the careers of Gospel, Christian and Jazz artists, Pastors, Churches, Authors and non-profit organizations. Benita spends a generous amount of time as a mentor, a speaker/teacher at various music, arts and ministry events and conferences providing educational sessions on music ministry, entertainment business and artist development.
Benita is a professionally trained dancer and classical pianist who was crowned Miss Buccaneer at East Tennessee State University while in college. Benita was the first and only African-American to win and hold that crown. In addition, she is the first and only African-American to be awarded a Floyd Kramer Piano Scholarship at ETSU.
Benita loves to cook, avidly digs into home and décor DIY projects, practices Yoga and really enjoys mentoring young and aspiring entertainment career minded individuals. Benita and her husband Kevin Kelley have a beautiful blended family with 4 children. She and Kevin travel and work together on many projects in music and ministry. They are members of Mt. Zion Baptist Church in Nashville, TN.
Benita completed her first inspirational devotional book BORN 2 BE. BORN 2 BE is an inspiring 31-day devotional and enlightening guide motivating readers to tap into their full potential. This powerful book helps unlock idle goals and deep-rooted ambitions. Her book contains real life stories, affirmations, quotes, and scriptural references to remind readers that we all are created in God's image and we are born to be everything we can imagine we can be.
Benita also has a syndicated weekly entertainment news radio segment called "The Music Industry Minute". Her informative segment offers the latest news and info in Christian Music and Entertainment, events and a music business tip. Her segment is heard on over 85 national and international radio outlets.


"Benita Bellamy is a fantastic executive in the ridiculous world of entertainment. She was responsible for the launching two of my key clients on the global stage of Christian music and generated over $200K in retail value for them. Her fun loving nature couples well with her razor sharp approach to strategic marketing, product promotion and accountability. Not just a team player. A team leader."
"Simply put; Benita is amazing! This consummate professional is ALWAYS so cool and collected and sincere. I had the pleasure of working with Ms. Bellamy on a number of occasions from the Stellar Awards to the ongoing marketing of music projects. She is a wonder and I can't imagine working without her!"
"I have come to rely upon The Bellamy Group's experience and counsel as I move BrothaOnline.com and YoungBrothaOnline.com forward. Benita and her company has assisted in taking our magazines to the next level with an increase in page views and site hits by 40%. Benita's passion and drive is intoxicating! If you want maximum, measurable results you want Benita Bellamy!"
I have the pleasure of knowing Benita Bellamy Kelley as my boss, mentor, and friend. Benita played a pivotal role in my development as an entertainment industry professional. I owe her so much in terms of the knowledge she shared, the example she set, and the development of my business acumen as it relates to artist management, marketing, PR, and various facets of the entertainment industry. She is skilled in all aspects of the industry. Benita's expertise, dedication, selfless spirit, and integrity, are just a few of the remarkable traits that make her a gift to the industry, a treasure to all who have been privileged to work with her, and a blessing to all those who are fortunate to call her friend.